We Customize and Adapt Our Solutions To The Company's History, Culture, And Day To Day Flow.
Developing High Performing Leaders
Learn more about Linda G. Williams & her veteran owned company's dedication to leadership Excellence.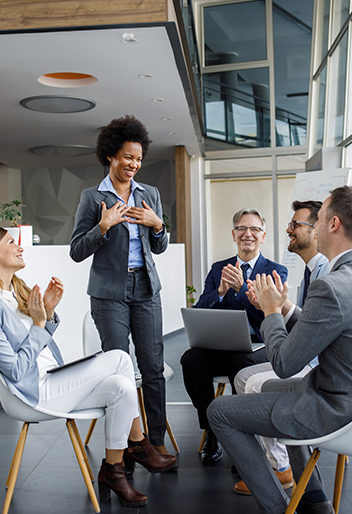 We work with you to create and implement solutions based on your organizations' specific needs and culture. A veteran-owned company, Linda G. Williams Consulting's solutions are based upon evidence-based research. We customize coaching and leadership development solutions for all levels of leadership, specifically for your organizations. We focus on People, Purpose, and Passion for spurring transformational change, building leaders for today and tomorrow.
Great leaders with the proper skill set are the key to a high-performance culture. LGW Consulting's approach is grounded in research and over 35 years of experience developing extraordinarily and influential leaders.    
Our leadership training and coaching framework target specific skills needed to succeed in a global and fast-paced environment. We work with leaders at all levels of leadership and industries to include physicians.   
We work with each client to develop a plan that aims for ultimate success. And we do this by focusing on strategic alignment, coaching, and leadership development training. Our solutions focus on strategic alignment and putting people first.  Putting people first and focusing on purpose which, drives passion, is inspirational and motivating. LGW Williams works with you to ensure leaders have the leadership skills and abilities to lead in a highly competitive environment. Today, contact us for more information about the solution-based approach, People, Purpose, and Passion.